The Digital Marketing Era Well Underway 
Did you know that 99.5% of shoppers research purchases online at least sometimes? Nearly 87% do so regularly or always. Just this statistic alone should demonstrate why having a solid digital marketing plan is a non-negotiable aspect of business, regardless of its size.
The digital revolution has shifted the way businesses operate, and for small businesses, digital marketing can be a game-changer. A hard-hitting, well-thought-out digital marketing plan not only bridges the gap between businesses and their target audience but also drives conversions, promotes business growth, and enhances brand awareness. If you're a small business owner still contemplating on the importance of your online presence, here's why you need a well thought-out online brand now more than ever.
It increases your reach in ways traditional marketing can't
The first and most important reason why small businesses need a digital marketing plan is accessing a broader customer base. Unlike traditional marketing methods that restrict your audience to a certain locality, reaching out to a greater number of them online has never been easier. With over 5.3 billion people active on the internet worldwide, moving your business marketing online widens potential market opportunities well beyond the constraints of your physical location by raising brand awareness and ultimately, getting more people "in the door", be it online or otherwise. While this may involve new operations for your business, this is one if not the best way to get new customers, without the costs of traditional marketing. Speaking of which: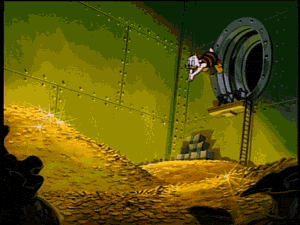 Your customer acquisition won't break the bank
Another reason for small businesses to implement a strong marketing plan into their operations is the cost-effectiveness of its methods for promoting and ultimately, acquiring new customers. As opposed to traditional marketing, which is represented through channels like TV ads or billboards, Digital Marketing is affordable and allows for smaller businesses to maximize their ROI. And in today's world, businesses need more than ever to have a strong and unique presence online to stand out from the plethora of would-be competitors. An integral part of this involves engaging with your customers online, creating imprints of what your brand is and what you're all about. Your future clients will gain invaluable insight into your operations, your values, and if you tailor your content just right, it will increase engagement significantly.
It increases customer engagement
Engagement essentially entails attention. The more time someone spends on your website, the more they'll become accustomed to your brand and gain awareness of it. From that stage, their attention can be garnered and fostered and make you a serious contender for their consideration – which essentially means more leads are inevitable as the value you're bringing into the world with your business will draw those whose needs are met by your offer.
By creating solid and interactive marketing campaigns, businesses can measure their engagement in real time as a feedback mechanism. By providing a solid online presence, be it on the support front, or simply engaging with your customers across various social media channels, you can foster that relationship from neophytes to brand ambassadors, who will clamor your virtue to whoever wants to hear. And sometimes perhaps…not, but that's something out of your control.
It converts and helps drive business-related decisions
Another major plus of Digital Marketing is its ability to pilot the conversion process by enabling data-driven decisions. With a plethora of tools available to manage your analytical process, tracking campaigns' performance and customer journeys is getting more and more convenient. This precious well of knowledge is pivotal in tailoring marketing strategies, driving business decisions and product fine-tuning. When asked at the right time, people will most often provide feedback! Use it to your advantage.
In Short
A solid digital marketing plan is not a luxury nowadays. Rather, it's become a necessity for small businesses who want their brand and commerce to stand out among its peers and competitors.
It's cost-effective, enables increased customer engagement and provides invaluable data which helps decision making, be it on the small or large scale. Striking true is not easy without a strong marketing strategy, as it not only spearheads your company's efforts for development, but it also serves as a shield against misaligned decisions.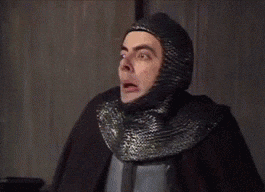 Remember, dear squire, that the key is not just a sharp blade, but a keen eye for when to execute! For small businesses looking for their a good starting point, working with a digital marketing agency is one of the greatest ways to expand your operations in ways you didn't think possible.
In the end, digital marketing is the powerful horse that can drive your small business towards measurable growth, wider visibility, and unprecedented success. Remember, going digital is no longer just an option, it is a standard for businesses who wish to thrive.