As November ushers in the cool breeze and the anticipation of holiday celebrations, it offers more than the allure of pumpkin spice lattes and the start of the Christmas shopping season. This month is brimming with potential for businesses eager to spearhead positive change. The approach is simple: embrace an ethical approach to marketing. By advocating for what's right, you can make a significant impact and cultivate deeper connections with your customers.
First, let's shift the focus from sales to values. We're all too familiar with being enticed by saving some money rather than being drawn to meaningful engagement. The goal shouldn't be to just attract customers with a quick saving; rather, it should be to attract them because they share your values and believe in your cause. What your business stands for is often more important than the products or services you offer. Consider Apple: their appeal isn't solely in their excellent technology, sure they make great tech but that's hardly the point—it's that people feel a kinship with Apple's vision. That's why they buy, sale or no sale.
So, what does this mean for you?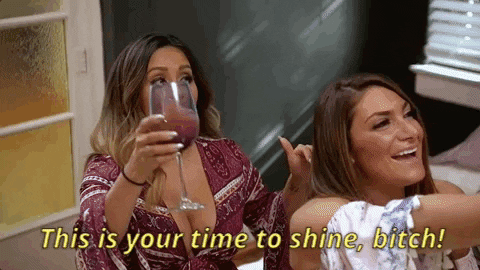 Even if you're not a tech behemoth, you're likely wondering how to attract people to your business. It's crucial to understand your "why"—the reason behind what you do. If you're not clear on this, your potential customers may question why they should engage with your business at all. In non-essential markets where purchases are not a necessity, the lack of a clear mission can be particularly problematic, making it difficult to connect with the desired audience. The principle, however, remains simple: to reach the right people, you need to do the right thing. As entrepreneurs, we have countless opportunities to make ethical choices, but the path isn't always clear.
My aim is to light up that path for you. This article kicks off a series of monthly pieces dedicated to helping you uncover opportunities to effect positive change. Our focus won't be on mere sales, but on how you, as a business owner, can be a force for good and attract individuals who value your ethos.
I trust these insights will empower you to make a meaningful impact. As business owners, we bear the responsibility to champion the causes that resonate with us. If this article—or any in the series—sparks some change for even one person, then it has achieved its purpose.
Returning to November
What actions can you take this month? I've compiled a shortlist of monthly observances and related suggestions. You might have to tailor a bit to fit your business model. But hopefully this should provide a solid starting point. Let's dive in, shall we?
National Adoption Month:
Who can shine? Childcare service providers, toy stores, children's clothing boutiques, and children's book authors.
How? Collaborate with local adoption agencies for in-store storytelling sessions about adoption journeys. Offer special family portrait days for adoptive families. Curate collections inspired by adoption stories and themes. Dedicate a section for books that revolve around the theme of adoption and belonging.
Resources and information: The Child and Youth Permanency Council of Canada put together the most comprehensive list of adoption resources right here: https://www.permanency.ca/adoption-resources
Native American Heritage Month:
Who can shine? Art galleries, bookstores, cultural centers, fashion and jewelry retailers.
How? Launch a month-long exhibition of Indigenous artists. Hold book club sessions focusing on Indigenous authors. Collaborate with indigenous designers for exclusive collections. Host events where local Native American speakers can share their heritage, stories, and crafts.
Resources and information: The University of Alberta offers a Completely Free Class titled Indigenous Canada – You can enroll right here: https://www.ualberta.ca/admissions-programs/online-courses/indigenous-canada/index.html
Movember (Men's Health Awareness Month):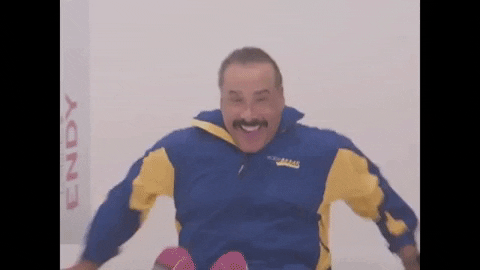 Who can shine? Barber shops, gyms, health food stores, men's wear outlets, and skincare brands.
How? Barber shops can introduce 'Movember Beard Care Kits'. Gyms can host special classes focused on men's health. Health food stores can highlight foods that specifically benefit men's health. Dedicate a section for grooming products with a percentage of sales going to men's health research.
Resources and information: Check out the official Movember Canada website here https://ca.movember.com/ 
Pancreatic Cancer Awareness Month:
Who can shine? Health clinics, pharmacies, wellness shops, and event organizers.
How? Offer community seminars on early detection. Collaborate with influencers for awareness campaigns. Organize charity runs or walks with participants wearing purple (see https://pancan.org/purple-for-a-purpose-supporters/) .
Resources and information: The Pancreatic Cancer Canada organization is your best resource here. It includes upcoming events as well as a host of resources and information. Website right here: https://pancreaticcancercanada.ca/
Lung Cancer Awareness Month:
Who can shine? Yoga studios, sporting goods stores, organic product retailers, and health bloggers.
How? Host specialized breathing workshops. Introduce sports gear emphasizing lung capacity improvement. Collaborate with experts to share lung health tips on social platforms.
Resources and information: You'll find a lot of great resources along with ways to get involved on the Lung Cancer Canada website here https://www.lungcancercanada.ca/en-CA/
National Alzheimer's Disease Awareness Month:
Who can shine? Bookstores, tech shops, event venues, and mobile app developers.
How? Promote books that help in understanding Alzheimer's. Highlight tech gadgets/apps that assist with memory. Organize workshops on cognitive exercises to boost memory.
Resources and information: You'll find the best information on the Alzheimer's Society of Canada's website here https://alzheimer.ca/en
Diabetes Awareness Month:
Who can shine? Fitness centers, health food stores, dessert cafes, and dieticians.
How? Collaborate with local health experts for workshops on managing diabetes. Introduce diabetic-friendly gourmet treats. Highlight products that aid in monitoring and controlling diabetes.
Resources and information: https://www.diabetes.ca/ Is the place to go. You'll find a ton of resources, ways to get involved, a clothing donation initiative and so much more.
National Family Caregivers Month:
Who can shine? Spas, restaurants, gift shops, and travel agencies.
How? Create pampering packages tailored for caregivers. Offer weekend getaway packages. Curate gift hampers with relaxation products like essential oils, massage oils, and self-care books.
Resources and information: Caregivers are pillars of compassion, they provide essential support to those requiring assistance in daily tasks and health care. Their contributions enhance people's lives and uphold the dignity of the elderly, disabled, and chronically ill. You can find the most relevant information on the Canadian Centre for Caregiving Excellence's website here: https://canadiancaregiving.org/
** The Canadian Caregiving Summit is coming up in Ottawa from Nov 6th to the 8th, find more information here https://canadiancaregivingsummit.ca/ **
National Gratitude Month: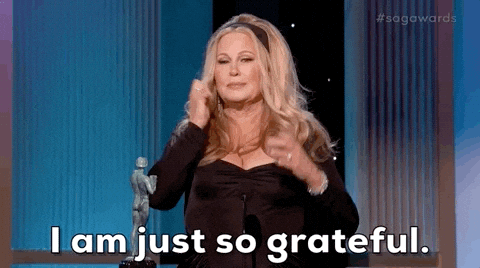 Who can shine? Every business, from cafes to corporate firms!
How? Launch a 'Pay It Forward' initiative in cafes. Encourage customers to share stories of gratitude on a dedicated wall or online platform. Offer workshops on the importance of gratitude in daily life.
Thoughts: This is obviously more personal to each person, but here's a few things you could consider putting more attention into this month: Begin by acknowledging the hard work of your employees with personalized thank-you notes. Introduce a 'kudos' segment in team meetings to highlight and appreciate individual and team efforts.
As a business owner, lead by example by expressing your gratitude to customers, suppliers, and partners through special acknowledgments. Lastly, you could also support a local charity or cause that resonates with your company's values, as a way of giving back and showing collective gratitude (there's quite a few listed in this very article).
Final thoughts
So there you have it, November presents a rich tapestry of causes, waiting for your business to influence meaningful changes. Sure, it's true that short-term profits are tempting, and no one would blame you for pursuing them; but nothing beats the satisfaction of knowing that your brand is touching people's lives, championing the right causes, ones you hold dear; and sparking positive change.
Remember, it's about building a relationship based on trust. Customers remember and gravitate towards brands that stand for something, brands that genuinely care. As you embrace ethical marketing, not only do you champion good causes, but you also cultivate a community of loyal customers who resonate with your values.
Enjoyed this post? Be sure to subscribe to our newsletter below to receive them every month, where I'll dive into how you can impact even more lives positively.